Wow I didn't realize it had been so long since I've done a post, and now I feel terrible about it! I have been in high gear nerd mode for the past few weeks, along with being pretty busy in general, so I haven't really been doing my usual fake clothes shopping. It is sad, I know. I did however manage to do a slight closet clean out and find an amazing blazer that I had completely forgot about. I bought this thing from The Limited at least 5 years ago, and it still had the tags on it. hahaha..

excuse my messy room and the rolling rack. this is what happens when you have 1 closet in your entire loft. not cool.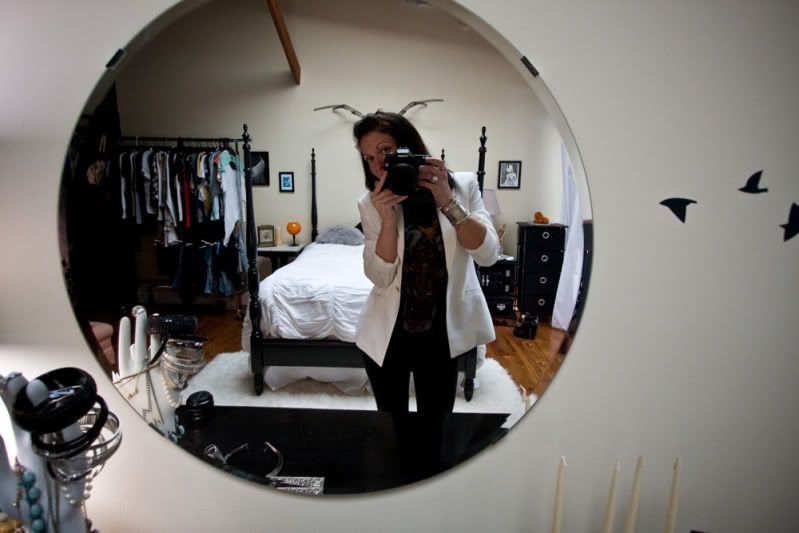 I ended up going out that night and wearing the blazer (I couldn't resist), along with some black skinny jeans from Forever21, this awesome black burnout tee with the tiger face is from UO, fatty silver bracelet from Forever21, aaand I broke in these new strappy pumps from Aldo..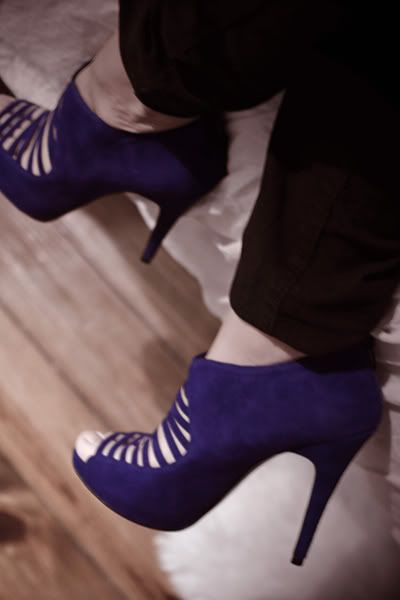 then during more clean out fun, I found all of these pins in my dresser!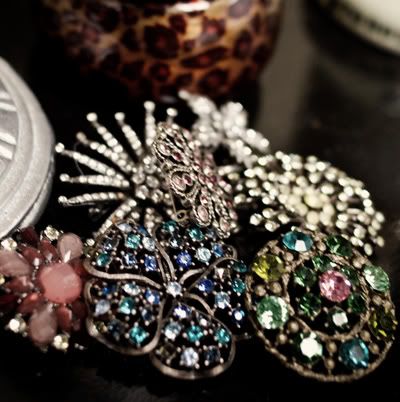 * * * * * *
So that was about it for me actually being productive, in regards to my home anyway. Now, to share why I refer to myself as Queen of the Nerds lately, here are some new additions to my constantly growing collection of stuff..


It's a Polaroid Super Shooter and the Polaroid Big Shot. (Andy Warhol used a Big Shot, and they are awesome)

There you have it, I've been camera obsessed lately and haven't really been focusing on much else. Which I guess is a good thing for me because hopefully it will help me make some money one day! I've been trying to shoot a different camera every day, and so far so good! Here are some photos from the past few weeks, taken on a bunch of different cameras with all sorts of film. :)

these last two are my favorite. these are from last week one afternoon when I talked
Jess
into walking around with me in the humidity to try out this new Polaroid Blue film. we only got a few shots before it got too dark, but it was fun nonetheless!
aaaaand that is all I have for today! things have been kinda crazy and Emil gets home tomorrow night after being in the UK for a long, long month. I am very excited but also kind of nervous, which is usually the case. now i'm off to browse the ol' ebay for more flashcubes and expired film to feed my obsession, but rest assured I will be doing a PROPER post later this week. I just got the new West Elm catalog the other day and they have so many things I am DYING for!

Oh, and I have to mention this, even though I'm a little behind. Alexander McQueen Spring 2010 is MIND BLOWING. I am really living for it, wow wow wow! Go
here
!
Have an awesome week!

xo

Adrienne